---
Interview with the President of The Catamaran Company
An Interview by Jennifer Irving
The Catamaran Company is one of Reliance Yacht Management's oldest clients, with a partnership spanning over 20 years. We interviewed the company's president, Hugh Murray, to discuss what that relationship has meant to them over the years, as well as gain a deeper insight into the workings of the world's largest catamaran dealer and charter company.
What are the origins of The Catamaran Company and how did you come to be a part of it?
The Catamaran Company was founded in 1989 and grew into the largest retailer of new and used catamarans in the world. I invested in the company and became President in 1996 – a role I continue to this day.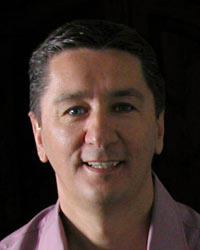 On The Catamaran Company website, you claim to be 'the worldwide leader in all aspects of the catamaran market.' What is the key to The Catamaran Company's success? 
We only do one thing and we do that better than anyone else. Most companies try to sell anything that makes them money, but we are solely about catamarans and catamaran experts. We focus entirely on catamarans and offer sales, charter, service, financing and insurance exclusively for catamarans.
How did you come to hear about Reliance Yacht Management and why did you choose to work with them? 
Originally, we imported and sailed all of our boats from France using our own inhouse delivery teams. In the late 90's we were approached by Nick Irving, the owner of Reliance, who offered to provide a complete delivery service to us. He highlighted that while we concentrated on catamarans, he concentrated on delivery and he was the expert at getting our boats from A to B. We agreed to give him a try and that has continued for over 20 years and Reliance are our exclusive delivery company.
Reliance has recently started working with The Catamaran Company in organising shipments of catamarans to California. But I want to ask, how important is Reliance's captain-based yacht delivery service to The Catamaran Company's operations?
We discovered many moons ago that we need to focus on what we do best and to use experts to do the rest. Reliancealways provided us with the best captains and crews for sailing deliveries so when he had to start freighting cats to California it was a whole new ball game. We had the actual shipping companies handle the first few deliveries ourselves to get a feel for it and quickly found out what it entailed and decided we needed someone we could trust to do it for us, so we immediately turned the task over to Reliance. They now provide all shipping services for us, whether on the vessel's bottom or on a freighter.
You offer a wide range of services for your clients, going above and beyond charter and sales. What effect has the long-standing relationship between The Catamaran Companyand Reliance had on what you are able to offer your clients?
Business is all about trust so when you know you have a "partner" you can rely on; it makes the job a lot easier. It allows us to concentrate on our strengths and know that Relianceare taking care of their end. Their communication with us is exemplary. When problems arise, as they have a habit of doing, we are informed quickly, efficiently and with proposed solutions. That's people working together, not simply trying to blame others or to cover their asses.
As I previously mentioned, Reliance has been involved in shipping more catamarans out to California for The Catamaran Company in recent months, what is next for you?
I wish I knew…. but I can promise it will be exciting!
Find out more about The Catamaran Company at: https://www.catamarans.com
Read more about Reliance's new California deliveries for The Catamaran Company here and here.